TYPE G-1 VA-105 GUNSLINGERS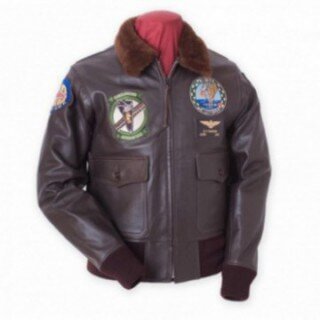 TYPE G-1 VA-105 GUNSLINGERS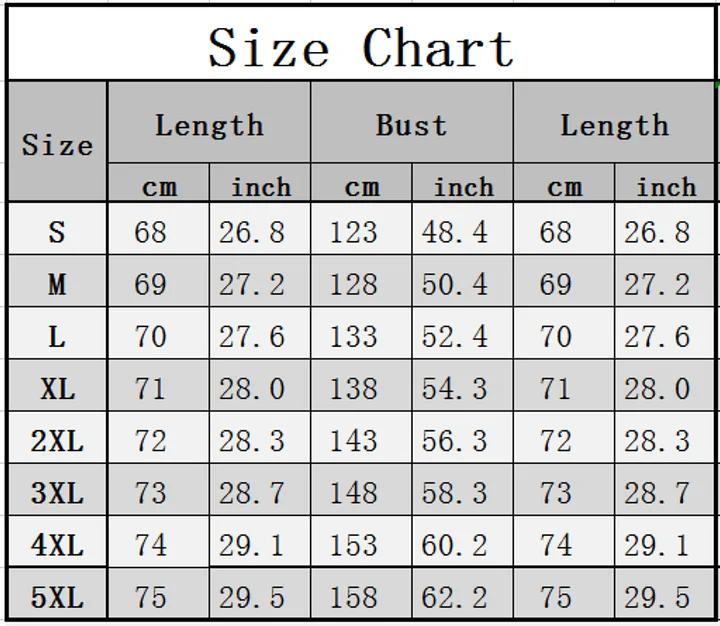 Describe

U.S. Navy squadron VA-105 was a strike fighter squadron also known as s the 'Gunslingers'. It was formed in 1952 and was active until 1957. The squadron was reinstated in November '67 and equipped with the latest A-7 Corsair light attack aircraft.

This jacket is a faithful recreation of the actual jacket worn by LCDR D. F. Ranson who also adorned his jacket with patches from other squadrons he had flewn with, namely VA-22 and VA-55.

The patch on the right sleeve shows that he was engaged in mission Iron Hand

(Operation Iron Hand was a joint United States Air Force and Navy operation conducted during the Vietnam War. It was a type of SEAD mission, primarily intended to suppress Soviet-supplied surface-to-air missile (SAM) systems in North Vietnam, although neutralizing radar-directed AAA was important as well. The "Iron Hand" is a metaphor to the steady hand and nerves of steel it took for pilots to fly directly at the radar-emitting anti-aircraft missile sites while the radar-seeking missiles flew down to destroy the target.)

Centred at the top back position is the famous Tonkin Gulf Yacht Club patch denoting the wearers participation in the Vietnam War. (Tonkin Gulf Yacht Club was a tongue-in-cheek nickname for the United States Seventh Fleet during the Vietnam War).

SPECIFICATION

LEATHER :Goat Skin
TANNING :Vegetable
FINISH :Aniline Hand
COLLAR :1/2 Inch Shearling Sheep Mouton
FASTENER :Talon Mil Specs Nickel Finished
BUTTON :Mil Specs Urea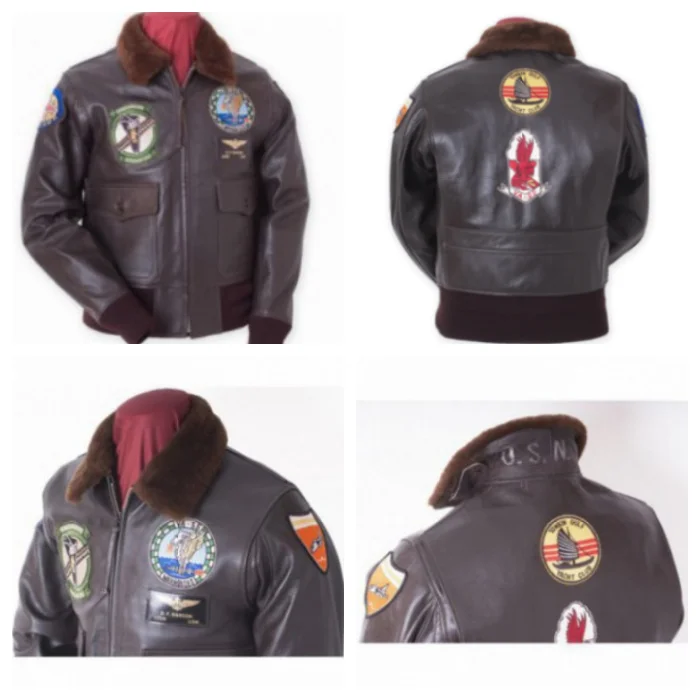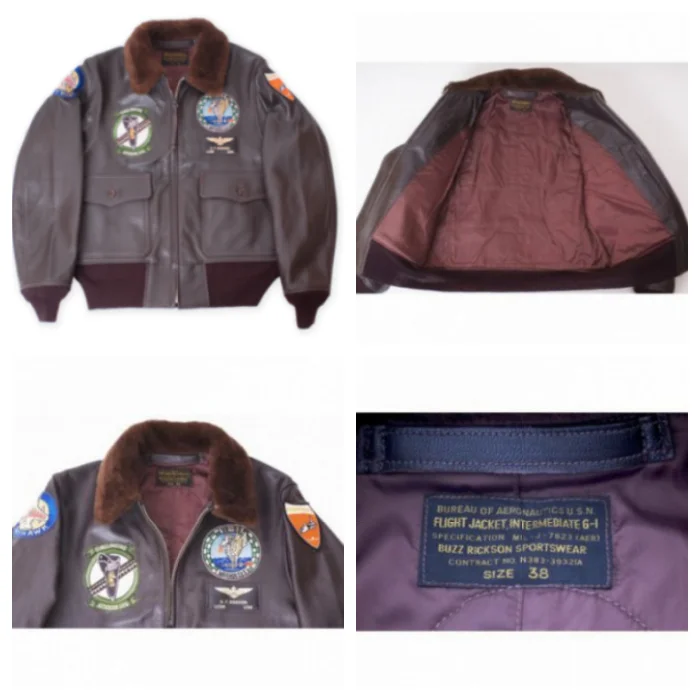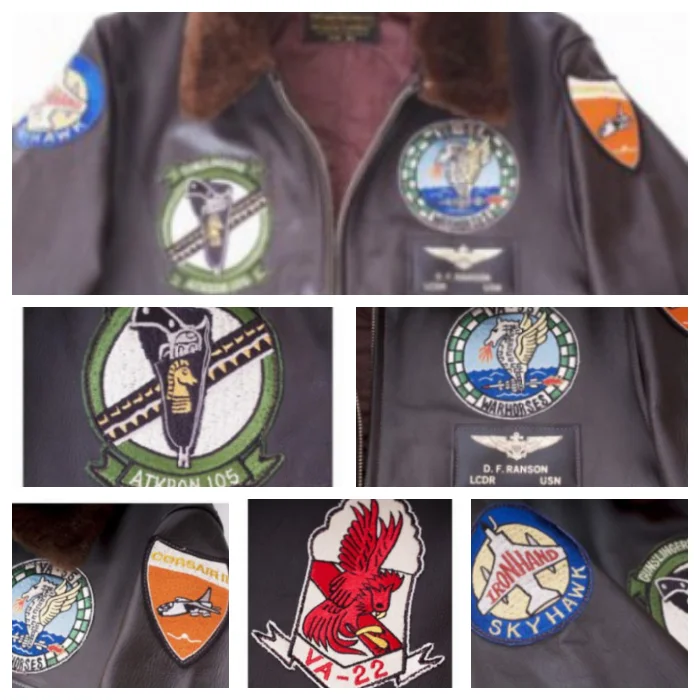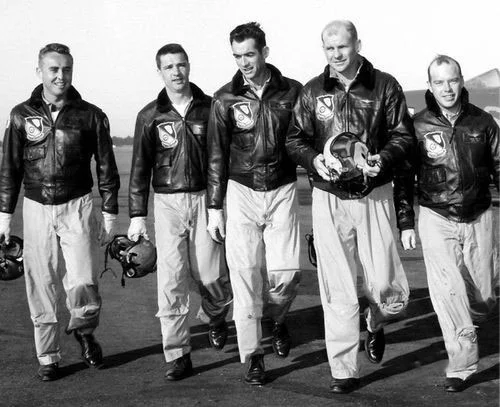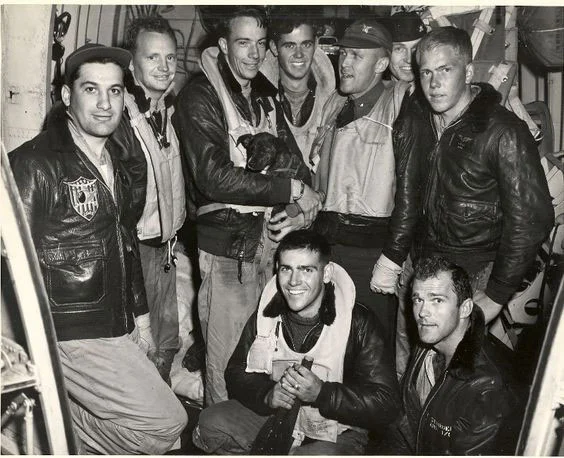 Vietnam War
History background
Vietnam's North-South Division

Vietnam in World War II, before the outbreak of a French colony, the Second World War in progress were the Japanese occupation.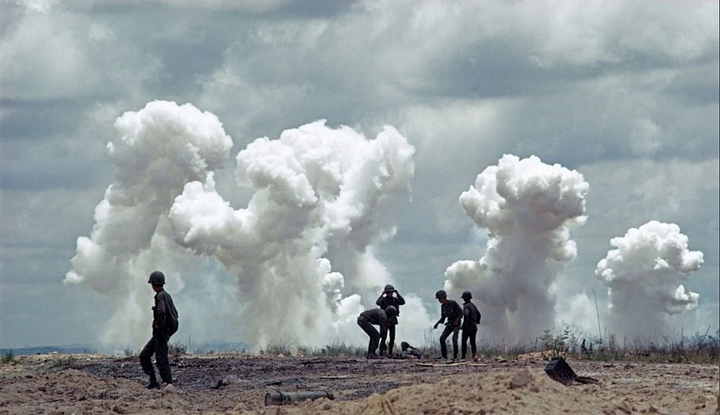 In 1945, around the end of the Second World War, the Vietnam Independence League (Vietnam Communist Party) led by Ho Chi Minh declared independence to France and established the "Democratic Republic of Vietnam" ( North Vietnam ) in Hanoi on September 2, 1945 . After that, on April 27, 1949, the exiled former Vietnamese emperor Bao Dai established the Vietnamese Provisional Government (South Vietnam) in Saigon with the support of France and became the head of state.
On May 7, 1954, the French army was surrounded by the Vietnamese People's Army in Dien Bien Phu and declared their surrender. On July 21, representatives of China , the United States , the Soviet Union , the United Kingdom , France , Vietnam , Laos, and Cambodia signed the French-Vietnamese Armistice Agreement in Geneva. In February 1955, the United States accepted the job of training the South Vietnamese army from France and announced its support for the Wu Tingyan regime.

On October 26, 1955, Wu Tingyan organized a referendum. As a result, 98% of the people supported the abolition of Bao Dai's throne, so he abolished Bao Dai's throne and established the Republic of Vietnam. South Vietnam was supported by the French , American , British, and Taiwan authorities, and North Vietnam was supported by the Soviet Union and the People's Republic of China [3-4] . According to the provisions of the Geneva Conference in 1954 , South and North Vietnam were temporarily demarcated by the 17th parallel north. The election for a unified country was scheduled to be held in July 1956, but this election was not held. Finally, the United States and North and South Vietnam did not sign the election clause in the agreement, and the division of the North and the South and the adoption of different ideologies and political systems became a reality.