Neighborhood Tactical Smock Jacket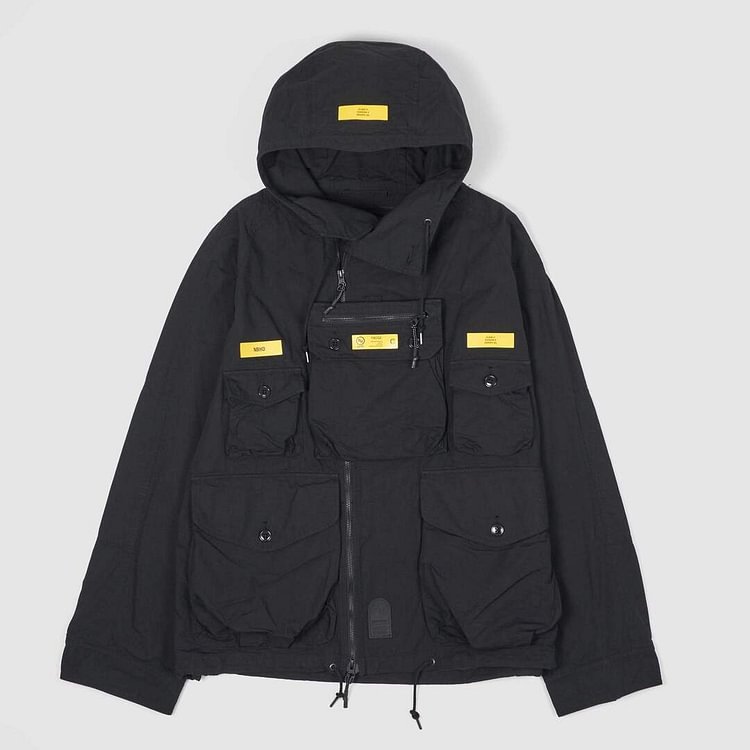 Neighborhood Tactical Smock Jacket
The Tactical Smock jacket is a unmistakable piece of the style from Neighborhood. Lots of pockets and elaborate design makes this jacket to a «must have» to all the fans of Neighborhood
Four front pockets
Removable pouch pocket
53% cotton 47% Nylon
Wind resistant
Two way zip closure
Draw string on hood and hem
Rubberised brand patch
Made in Japan
Type M-43
The official name of this hoodie is Parka, Field, Cotton, OD, commonly known as the M-43 hoodie. Assuming that the pile liner is worn with a layer system, the outer shell has a fairly loose silhouette due to the pullover type attachment and detachment. This pullover layer system is very similar to the Type D-2 used by the Army Air Corps for mechanics during the war. The front has a kangaroo pocket with a flap, and the hood cord and hem cord are fastened with a wooden stopper carved into a ball shape. In addition, the hood has a snap that can be fastened vertically and horizontally.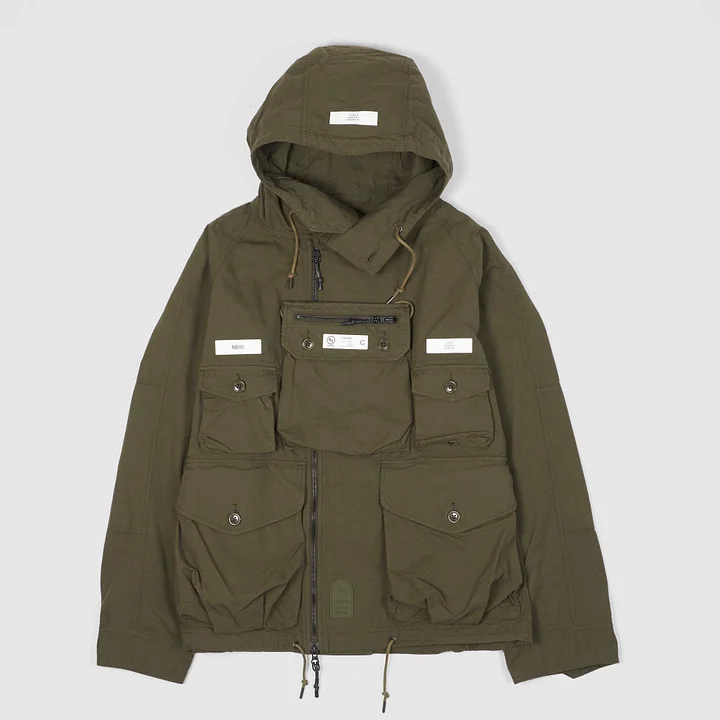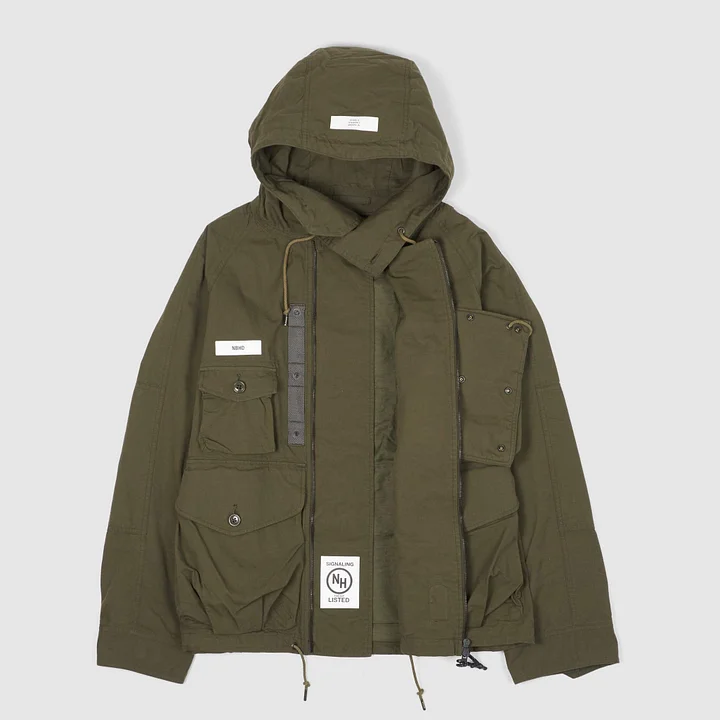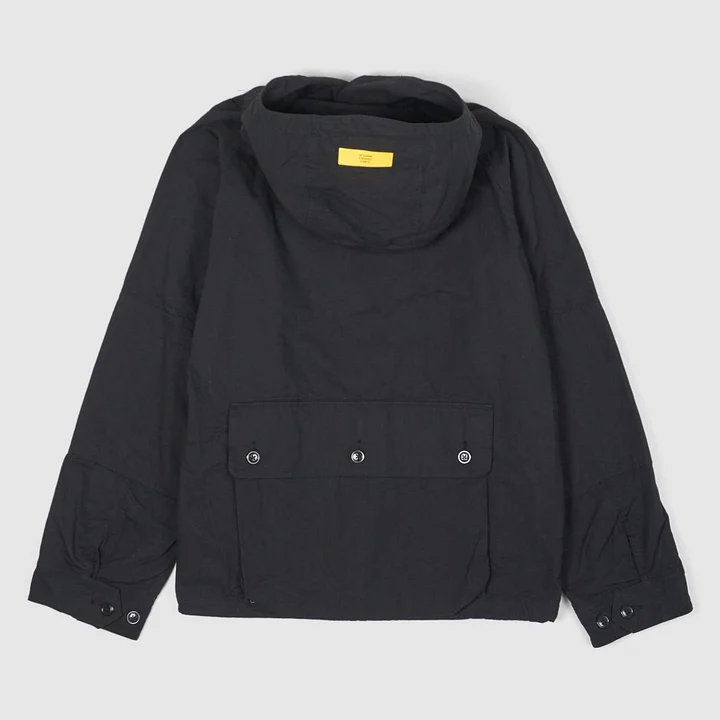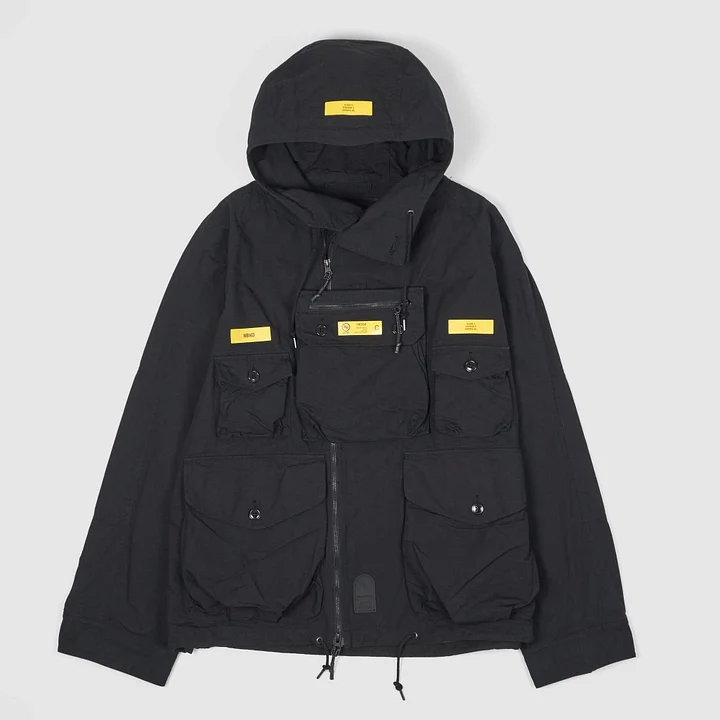 U.S. ARMY
PARKA, FIELD, COTTON, O. D. / Type M-43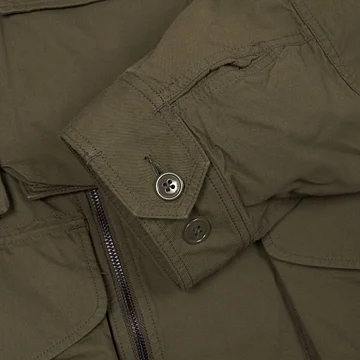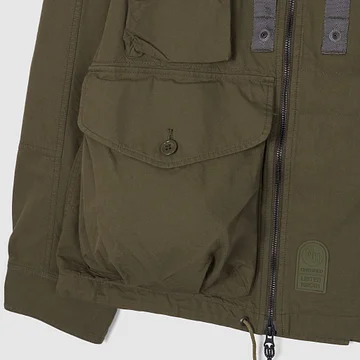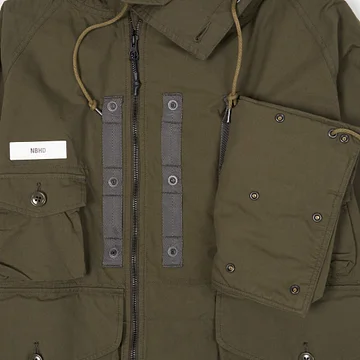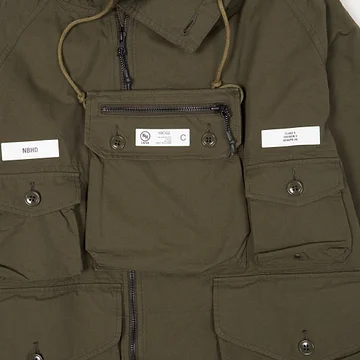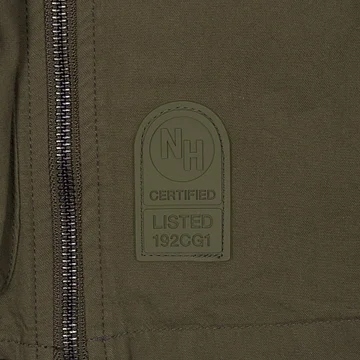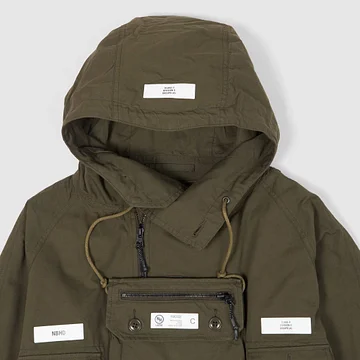 Buttons and cords for improved wind protection. A specially made ball-shaped cord stopper. The snap button on the hood can be fastened vertically and horizontally.
Type M-43
COLOR : olive/black
MATERIAL : Cotton Back Satin
BUTTON : Mil Specs Urea
CORD STOPPER : Wooden Ball Type
This parka, which is officially named as "Parka, Field, Cotton, O.D.", is commonly known as the M-43 parka. As it was designed to be able to wear with pile liner, it was intentionally made to fit loose. The layer system applied to the M-43 parka closely resembles the Type D-2 that was adopted for mechanics of the United States Army Air Corps during World War II. The distinctive features of this parka include kangaroo pockets with flaps, and the drawing cord with ball-shaped wood stopper, and adjustable hood with snaps.

The size is slightly smaller, please check the size chart to find the best fit. Only clean on site.