Manifattura Cecarelli Lightweight Field Jacket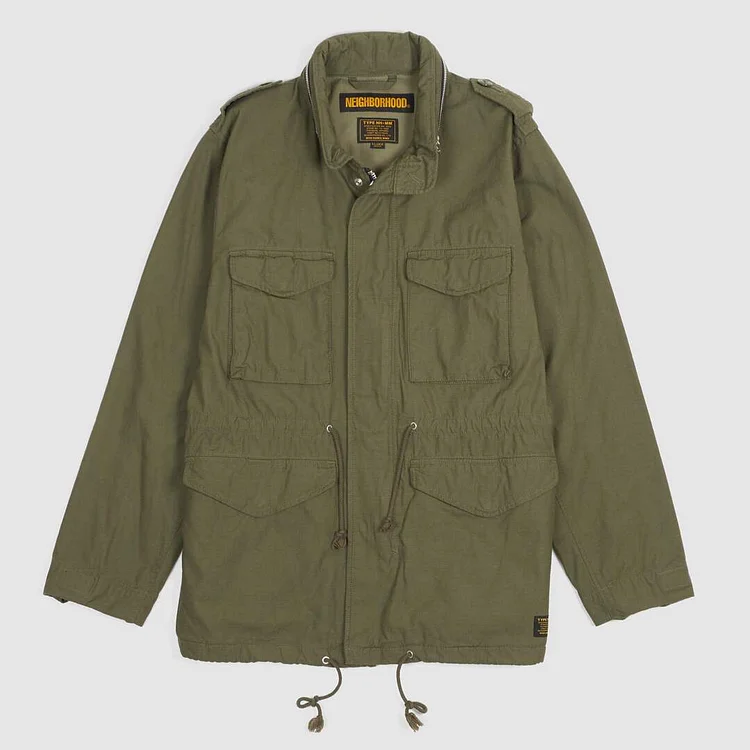 Manifattura Cecarelli Lightweight Field Jacket
This field jacket is a light and practical companion when traveling or in the city. A natural dyed jacket made from tight woven cotton / linen fabric. It features many practical pockets. 
Hidden hood in collar 
Four front pockets
Two inside pockets 
Drawstring 
Outer 78% cotton / 24 % linen, lining 100% cotton, hood 100% nylon
Made in Italy
Type M-65 "BUZZ RICKSON MFG. CO., INC. WATER REPELLENT FINISHED"
Water-repellent finish that processes the surface of the fabric using silicon or fluorine. It repels water in a ball shape and is soft and has a high degree of durable washability. Excellent water repellency is maintained even after washing with water or dry cleaning 30 times or more. In addition, even if it is coated, the gaps between the cloths are not closed, so that it is hard to get stuffy and the air permeability is maintained.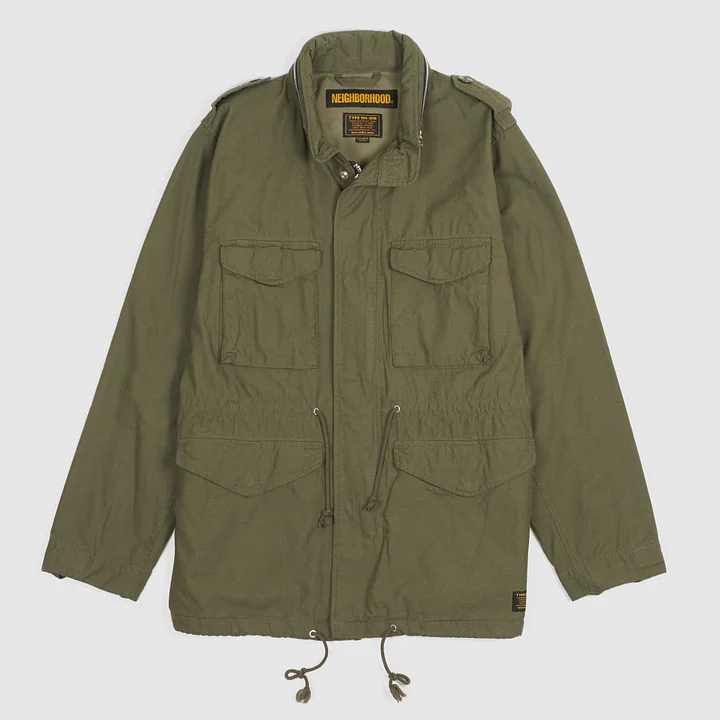 U.S. ARMY
Type M-65 "BUZZ RICKSON MFG. CO., INC. WATER REPELLENT FINISHED"
The surface of this fabric is coated with silicon and fluorine to make it waterrepellent. It repels water in the shape of a ball and has a soft and highly durable washability, and also maintains excellent waterrepellency even after washing with water or dry cleaning more than 30 times. In addition, since the grains are not blocked even after the fabric was coated, it is still breathable and the original air permeability remains unchanged.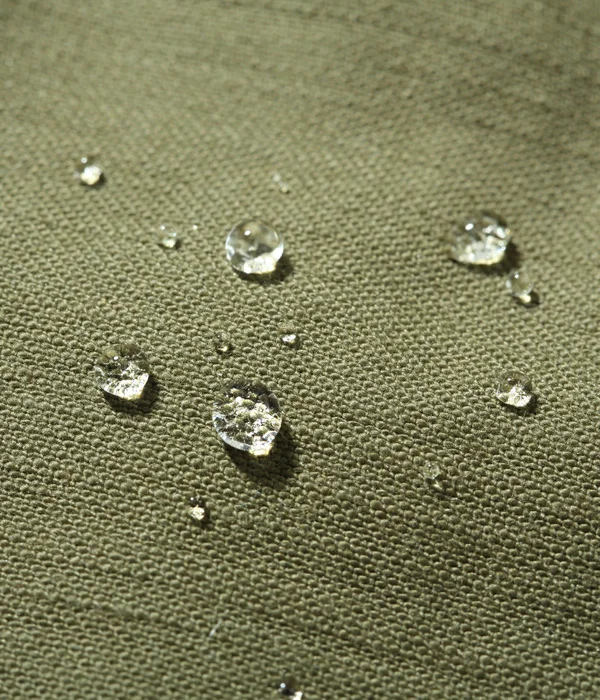 The size is slightly smaller, please check the size chart to find the best fit. Only clean on site.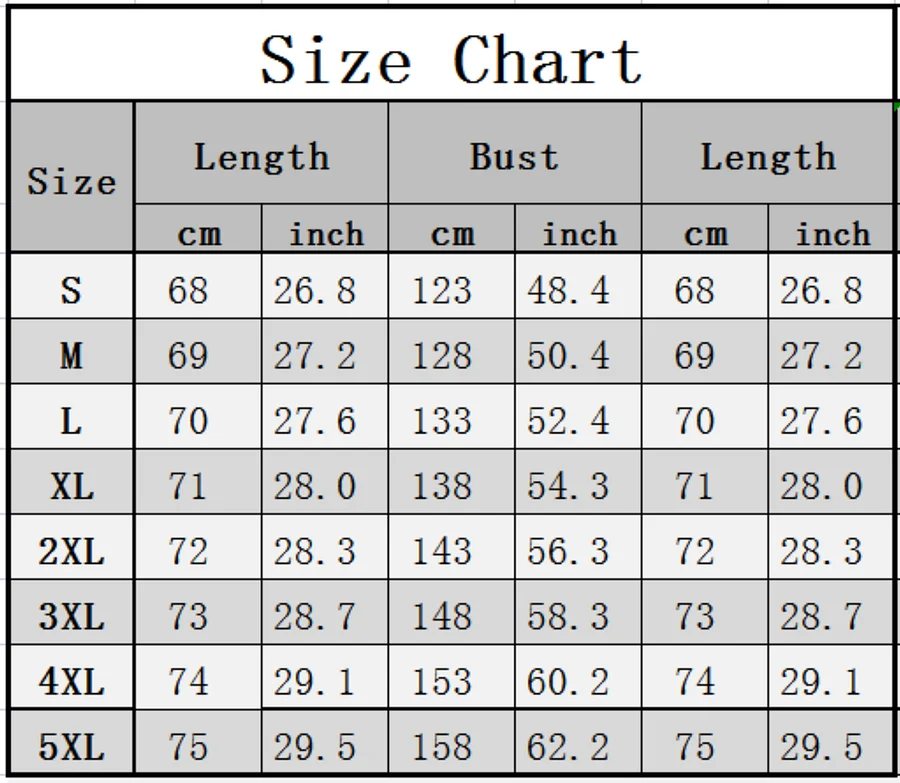 Learn More with Our:THE M-65 JACKET-TRANSCENDING WAR TO BECOME A DESIGN CLASSIC
M-65 Field Jacket: The Evolution of a Garment
Just like diver's watches, the M-65 jacket has made its way from utility apparel to a global style icon. Here's how the M-65 became a streetwear staple for the ages.
The history of military jackets can be traced remarkably well, especially those of the US Army. After all, these were garments devised for a purpose, featuring highly functional design ideas that were top-notch at the time – and often still are. That is why many of these outfits have become civilian styles that persist. Like flight jackets. Or the M-65.


INNOVATIVE AT THE TIME, STILL RELEVANT TODAY
The M-65 Field Jacket was a progression from the M-51 jacket, which itself marked an evolution from the M-43 – and yes, the numbers in these jackets' names do refer to the year they were first issued by the military. Thus, the M-65 was originally constructed for American soldiers to wear in the Vietnam conflict which the US was entering back then.



With its durable and windproof material and detachable inner lining, the jacket was made to withstand the often extreme climates of the Asian country. It also featured a hood that could be rolled into the collar, metal snap buttons and four ample front pockets. 

(Click on the picture to buy now)
FROM THE BATTLE FIELDS TO THE URBAN STREETS
Interestingly, the design and production of the M-65 Field Jacket was handled by Alpha Industries from Knoxville, Tennessee, who also did the iconic MA-1 flight jacket. So much for extraordinary practical design.
As the US soldiers were coming home, they brought their trusty M-65s with them and introduced the jacket to the streets of the West. By wearing it at protest marches and events, veterans like John Kerry – who would later go on to become a US presidential candidate – turned the military garment into a symbol for peace and the counter-culture.
MAKING ITS MARK AS A STYLE STATEMENT
Even today, this transition can be traced back to some very famous movies of the time. Woody Allen as Alvy Singer in "Annie Hall", Al Pacino as Frank Serpico in "Serpico" or Robert De Niro as Travis Bickle in "Taxi Driver" – New Hollywood's finest wore the M-65 jacket in these seminal roles that would define them as post-modern American heroes.

Over the decades, the M-65 has secured its place as a style staple. Sturdy, yet soft and comfortable, and multi-functional, yet simple and elegant – the clean layout of the garment and its timeless appeal have made it a classic silhouette that never goes out of style.


The Buyer's Guide To M-65 Field Jackets:
(Click on the picture to buy now)

1.M-65 Combat Jacket

Similar to it's rugged construction and thoughtful design, the M-65 is an entirely versatile piece optimal for nearly any environment and setting. Again, due to it's build and aesthetic, not only will the jacket hold up well – and age beautifully -with years of wear, but it will do so through rain, shine, or snow.