Edwin Denim-Shearling "Gizzly" Leather Jacket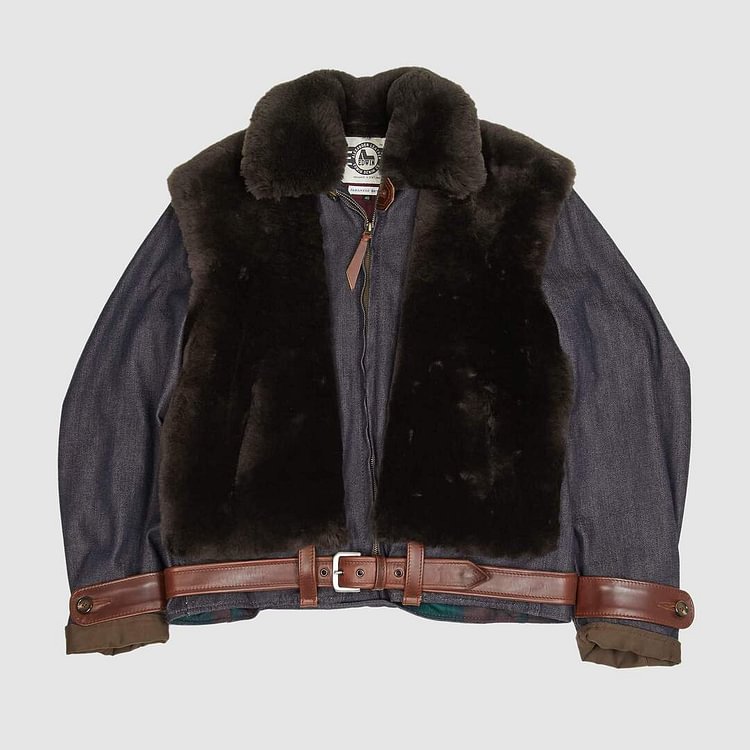 Edwin Denim-Shearling "Gizzly" Leather Jacket
A combination of 14oz. rough unwashed denim and soft shearling body gives that jacket a unique look. Made with a tartan wool lining and steerhide applications.
Fits true to size
Size 40 = medium
Size 42 =large
size 44 = X-large
Denim upper
Body 100% Shearling
Steerhide applications
Made in Scotland
The size is slightly smaller, please check the size chart to find the best fit. Only clean on site.